Main Content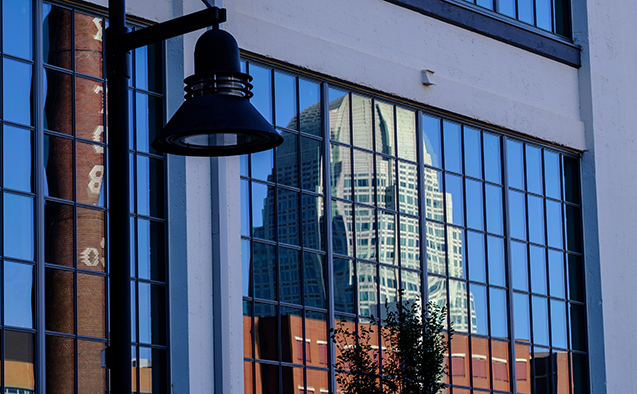 In an unprecedented and historic demonstration of solidarity, Wake Forest joined leaders from five other Winston-Salem-based colleges and universities — each pledging to incentivize entrepreneurship among their students and alumni through a series of programs based on their areas of focus and unique visions.
The announcement was made at Inmar during the inaugural meeting of Venture Café Winston-Salem.
Wake Forest University plans to create a special award fund for Wake Forest students and alumni who win an annual startup competition and base their startup in Winston-Salem. The $100,000 fund will support award grants over the next three years through 2020. The award amount per startup will be based upon the strength of the startup team, product-market fit, business and financial plans, and overall potential for success.
"Wake Forest is excited to join with our neighboring institutions to keep our brightest young business minds in Winston-Salem," said Wake Forest President Nathan Hatch.
"By working together, we can encourage students to launch their startups here and contribute their talents to one of the fastest-growing urban-based districts for innovation in the United States." Nathan O. Hatch, Wake Forest President
Wake Forest offers access to support and funding that help students and faculty turn their best ideas into businesses.
"This is an exciting time for Wake Forest and Winston-Salem," said Polly Black, executive director of the Center for Innovation, Creativity and Entrepreneurship. "This commitment by our six institutions will create a hub of entrepreneurial activity that will attract and retain venture capitalists and angel investors who are eager to be a part of a focused, community commitment."
Categories: Admissions, Faculty, Staff, Student, Top Stories
Subscribe
Sign up for weekly news highlights.
Subscribe