Main Content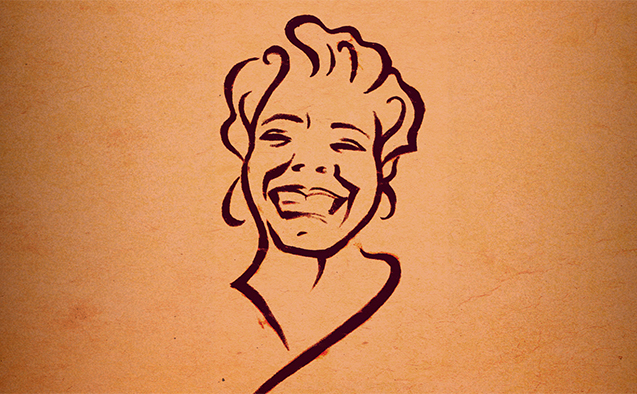 Wake Forest University will honor poet, actress, author and longtime professor Maya Angelou in celebration of what would have been her 90th birthday.
Angelou was Reynolds Professor of American Studies at Wake Forest for more than 30 years and inspired generations of students to become better writers, thinkers and citizens. Angelou died in 2014 at the age of 86 and would have turned 90 years old on April 4.
A Maya Angelou Garden Party will be held Sunday, April 8 from 2-4 p.m. in Bailey Park, adjacent to Wake Downtown, Wake Forest's STEM-centric urban campus in the Innovation Quarter. A rain date is set for Sunday, April 15.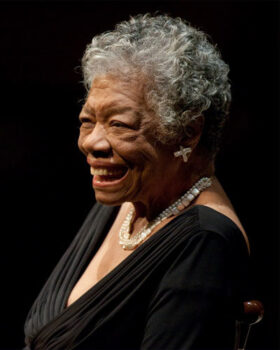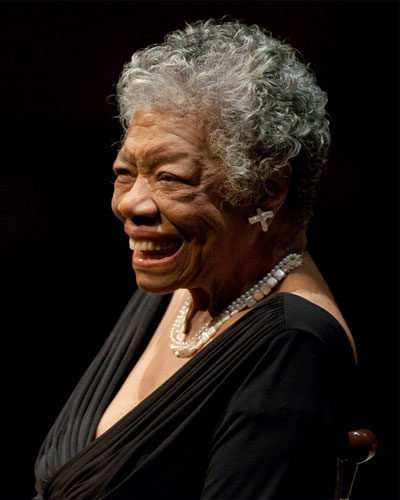 The student-organized event is free and open to the public.
A poetry slam and spoken word performances will honor Angelou's legacy. Food trucks, music and lawn games are also part of the celebration.
On Tuesday, April 3, in remembrance of Angelou's 90th birthday and the 50th anniversary of MLK's assassination — both of which fall on April 4 — the Wake Forest Humanities Institute will host a teach-in for Wake Forest students. Three informal lectures and discussions will be led by experts from the history department, English department and Wake Forest's School of Divinity.
On Wednesday, April 4, the University is hosting a private event to celebrate Angelou's life and her years at Wake Forest. The event will serve as a mutual commitment between Wake Forest and Angelou's family and friends to continue Angelou's legacy at the University. Performers include:
Valerie Simpson (of Ashford & Simpson): Simpson, along with her husband Nick Ashford, penned such classics as "Ain't No Mountain High Enough," "Reach Out and Touch Somebody's Hand," "I'm Every Woman," and "Solid." Four of her songs are currently featured in the national tour of Motown the Musical. Simpson recently made her Broadway acting debut in the Tony-winning revival of Chicago, which opened March 12.
R&B singer Alyson Williams is famous for notable hit singles including "Sleep Talk", "My Love Is So Raw" and "I Need Your Lovin." Both Williams and Simpson performed at Maya Angelou's memorial service in Wait Chapel.
The celebration will also include spoken word poetry by Donovan Livingston, program director for Wake Forest's pre-college programs. Livingston delivered the spoken word poem, "Lift Off," about the hurdles that black people must overcome in today's education system, at a convocation of the Harvard Graduate School of Education, which became a viral sensation that has been viewed more than 13 million times.
The event, to be held in Byrum Welcome Center, will be livestreamed. The program is scheduled to run from 6 to 6:30 p.m. The event is not open to the public; however, media are welcome to cover the event.
Wake Forest's online tribute to Maya Angelou, published at the time of her death, includes photos, videos and reflections.
Angelou donated movie scripts, drafts of plays, and other materials related to her work in film, television and theater to Wake Forest's Z. Smith Reynolds Library. C-SPAN recently filmed a segment featuring items from the Maya Angelou Film and Theater Collection. The "Still I Rise: Selected Items from the Dr. Maya Angelou Collection" exhibition is on display in the ZSR Library through June 1.
In February 2017, a dedication and ribbon-cutting ceremony was held for Maya Angelou Hall.
Categories: Events, Top Stories
Wake Forest in the News
Wake Forest regularly appears in media outlets around the world.