Main Content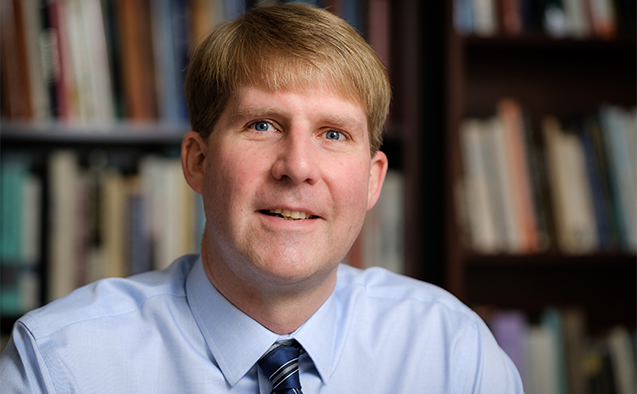 John Dinan, a Wake Forest University politics professor and author of the book "State Constitutional Politics: Governing by Amendment in the American States," can provide context and comment on amendments to the North Carolina Constitution the legislature is considering for placement on the 2018 ballot.
General context: Since adoption of the state's current 1971 constitution, the legislature has placed 45 amendments on the ballot, and voters have approved 37 of them. This places North Carolina in the middle of the pack among the 50 states in its amending rate, with an adoption rate of slightly below one amendment per year on average.
Voter ID amendment: In placing a voter ID requirement in the state constitution and thereby seeking to insulate such a requirement from state court reversal (notably, such an amendment would have no effect on federal court challenges to a voter ID requirement), a proposed North Carolina amendment resembles a 2016 amendment approved by Missouri voters as well as an amendment appearing on the 2018 Arkansas ballot. Other voter ID amendments have enjoyed mixed success in recent years, with voters approving a 2011 Mississippi amendment, but rejecting a 2012 Minnesota amendment.
Income tax amendment: In lowering the constitutional cap on the income tax rate from 10 to 5.5%, a proposed North Carolina amendment is similar to a voter-approved 2014 Georgia amendment effectively capping that state's income tax rate at 6%. North Carolina's constitutional income-tax cap originally stood at 6%, before it was raised to the current 10% via a 1936 amendment. Other recent amendments in other states that have sought to go further and bar adoption of any tax on earned income have seen mixed results, with Tennessee voters approving a 2014 amendment along these lines and New Hampshire voters rejecting a 2012 amendment.
Hunting and fishing amendment: Amendments to protect hunting and fishing rights of the sort proposed in North Carolina were first included in Vermont's 1777 constitution and then added to 20 more constitutions since 1996, most recently in Kansas and Indiana in 2016.
Victims' rights amendment: Amendments protecting the rights of crime victims have been adopted in 35 states since the early 1980s, including in North Carolina, where voters adopted a victims' rights amendment in 1996. The amendment under consideration this year, known as a Marsy's Law amendment, would provide additional protection. Since 2008, voters in six states have approved Marsy's Law amendments adding to the rights of crime victims, with voters considering five more amendments in November 2018: in Florida, Georgia, Kentucky, Nevada, and Oklahoma. Although voters have not defeated any of these amendments, voters in South Dakota in June 2018 approved an amendment narrowing and limiting the effect of a Marsy's Law amendment approved two years earlier.
Judicial vacancy amendment: A proposed North Carolina amendment changing the process for filling mid-term judicial vacancies does not have any exact parallels in other states. Amendments have been adopted in other states in recent decades to establish or alter judicial merit-selection plans; but North Carolina's amendment is more limited in focusing on vacancies occurring between judicial elections.
Election board amendment: A proposed North Carolina amendment changing the structure and process of selecting election board members has few parallels around the country. Constitutions in several states, such as Oklahoma, have long included provisions detailing the structure and selection of election boards; but there have not been any recent amendments dealing with appointment of election board members of the sort found in the proposed North Carolina amendment.
Categories: Faculty, Top Stories