Main Content
What is the role of the university in developing leaders with good character? At a time when many see a crisis in leadership around the world, Wake Forest University is answering this question with its Program for Leadership and Character.
Already known as a national leader in the study of character, Wake Forest is combining that groundbreaking research with a focus on leadership to develop creative, liberal arts-based initiatives aimed at transforming the lives of students and communities.
"One of my highest priorities is making Wake Forest a place that develops students into leaders of character." Nathan O. Hatch, Wake Forest President
"We are creating a one-of-a-kind program, informed by cutting-edge research, that inspires students to become leaders of both intellect and character," Hatch said.
From bringing distinguished leaders to campus to engaging students in conversations about character to supporting new scholarships, Wake Forest is exploring ways to teach students to be not just effective leaders, but also ethical leaders whose values, virtues and vision orient them toward the common good regardless of their field of study.
So much of what is written about leadership is focused on business and politics. Wake Forest is widening the lens to explore how the rich and diverse perspectives of the humanities and liberal arts can enliven and expand our understanding of leadership.
Arts of Leading
On Feb. 1-3, Wake Forest hosted the "Arts of Leading," an international conference featuring a keynote conversation and performance with Renée Elise Goldsberry, the Tony and Grammy Award-winning star of the Broadway musical "Hamilton." Goldsberry shared her personal story and how her experience performing has shaped her vision for arts and leadership.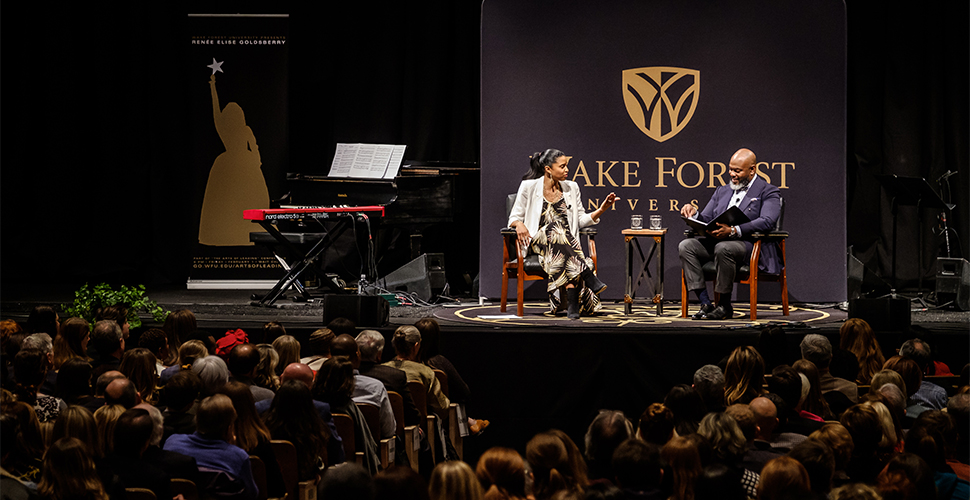 "The most influential people are people that recognize, wherever they are and whatever they are doing, there is an opportunity to lift someone else up. I think my job is to be a light. If someone was ever nice to me, if I had a good childhood - that's a light. My job is to shine it on someone else." Renée Elise Goldsberry
Co-organized by Wake Forest and the Oxford Character Project as part of an ongoing partnership, the conference was among the first major public initiatives of the Program for Leadership and Character, directed by Assistant Professor of Politics, Ethics and Interdisciplinary Humanities Michael Lamb. The interdisciplinary conference brought together leading scholars from classics, history, literature, philosophy, religion and the visual and performing arts to showcase what we can learn about leadership from the liberal arts.
The Study of Character
For the past eight years and with combined funding of $10 million, Wake Forest researchers leading the Character Project and the Beacon Project have worked with scholars around the globe to significantly advance the understanding of character.
The nearly $6 million, five-year Character Project fostered new advances in the study of character with research by psychologists, philosophers and theologians on such topics as honesty, generosity and empathy. From discovering how text messages can help build empathy to figuring out how character and personality affect ethical behavior on the job, the Character Project has led to remarkable advances in the study of human nature, values and decision-making. "The Character Gap," a book written by Character Project Director and A. C. Reid Professor of Philosophy Christian Miller, translated some of the discoveries from the Character Project for a more general audience.
The Beacon Project, launched in 2015 with a $4 million grant from the Templeton Religion Trust, has funded 21 projects regarding exceptional moral role models. The results? More than 40 published papers and 75 presentations.
"Thanks to our expert faculty, Wake Forest is able to connect groundbreaking scholarship with leadership and character development to build innovative and effective programs," said Lamb. "This work will enable us to develop a rigorous, research-based program and also measure its effects."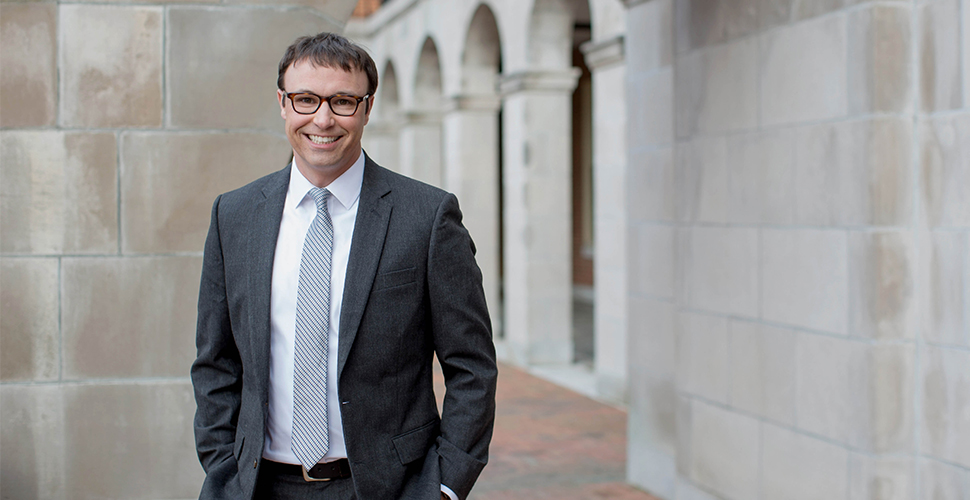 From exploring ways to integrate character into the new engineering curriculum to organizing a discussion titled "Tragedies of Character: Leadership Lessons from Macbeth" following a student performance of the play, the Program for Leadership and Character has co-sponsored events or developed collaborations with more than 40 academic departments, offices and centers.
"Many of us across campus are figuring out ways we can bridge interdisciplinary boundaries to create a time, a place and a reason to think about the things we care about," said Cindy Gendrich, professor of theater and director of the Interdisciplinary Performance and the Liberal Arts Center (IPLACe).
Partnering with the Program for Leadership and Character is an important way to do that.
"Over the past two years, the program has experimented with a number of creative, liberal arts-based programs to infuse leadership and character into the campus culture and build a coalition of faculty, staff and students committed to transformative education." Michael Lamb, director of the Program for Leadership and Character
Developing Character & Leadership through Conversation
"Conversations about Character" was the theme for Project Wake, the 2018 summer reading program for incoming students developed by the Office of Academic Advising. More than 500 students signed up for discussions of books ranging from Trevor Noah's "Born a Crime" to Daniel Brown's "Boys in the Boat."
Dozens of students interested in joining a continuing conversation about leadership and character decided to meet several times each semester in small groups to discuss short readings and big questions.
"Getting to know fellow students who are passionate about character development has encouraged open and honest conversation that has pushed me to think beyond my own beliefs and examine others' perspectives," said Katherine Cassidy, a Wake Forest senior from McLean, Va.
Leadership and character have also emerged as common themes for the Call to Conversation program, a Wake Forest-led international movement with one goal – to spark more meaningful conversations.
Leadership & Character Scholars
In the fall of 2019, the first cohort of Leadership and Character Scholars will enroll at Wake Forest. One of the first of its kind around the country, Wake Forest has launched the scholarship program to recruit students with a record of academic excellence, leadership and service who commit to an intensive four-year program to develop their leadership and character. The first group of scholars will be selected this spring.
In the classroom, Wake Forest is developing new courses to connect leadership and character, too. Lamb's first-year seminar, "Commencing Character: How Should We Live?," paired ethical lessons from Aristotle with contemporary commencement addresses focused on character. At the end of the semester, students delivered their own commencement speeches.
Leadership & Character Speakers
Five years ago, Wake Forest inaugurated the Leadership Project to invite leaders from diverse backgrounds and perspectives, who are following different professional paths, to share their inspiring stories. Speakers have included Chris Paul, Wake Forest alumnus and NBA All-star; Charles Best, CEO of the nonprofit DonorsChoose.org; and former U.S. Congresswoman Donna Edwards.
Since then, the University has launched many other initiatives to develop leadership and character across campus and has supported related speakers including Margot Lee Shetterly, author of "Hidden Figures;" Deo Niyikonkiza, the Rwandan genocide survivor featured in the bestseller "Strength in What Remains;" Krista Tippett, creator and host of "On Being;" and Tarana Burke, founder of #metoo.
In the fall of 2016, Lamb joined the University to focus on leadership and character at Wake Forest. A Rhodes Scholar, he had previously helped launch the Oxford Character Project and served as Dean of Leadership, Service and Character Development for Rhodes Scholars in Oxford.
Wake Forest will continue to build on existing initiatives and create new ways to educate leaders of character.
"By setting a north star of pursuing intellect and character, we are, at the same time, faithful to our heritage and powerfully relevant in contemporary society," Hatch said.
Student perspectives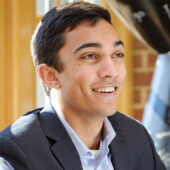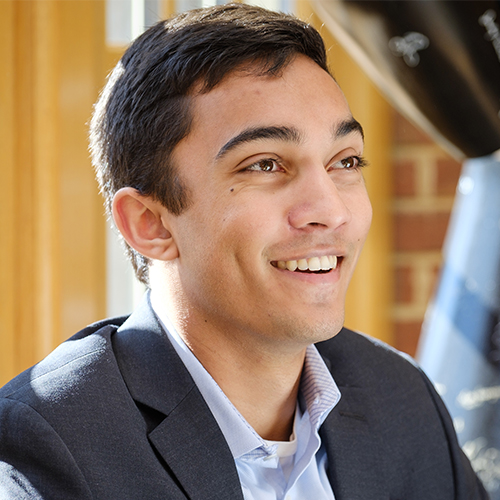 "These four years are not intended as a mere stepping stone to the workforce; it's a time to improve one's abilities as a thinker and one's actions as a person." – Kyle Adams ('20)
---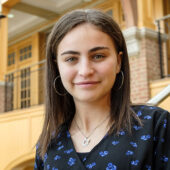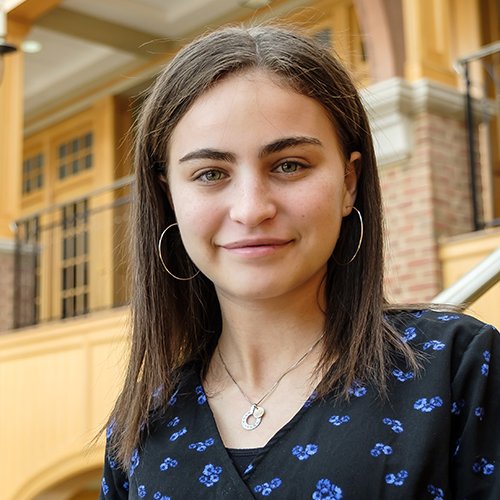 "I hope to continue getting involved in the campus's efforts on promoting leadership and character. It's a great source of inspiration and motivation and has given me a sense of purpose, as a student, to do well both within and outside of the classroom." – Liat Klopouh ('22)
---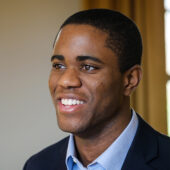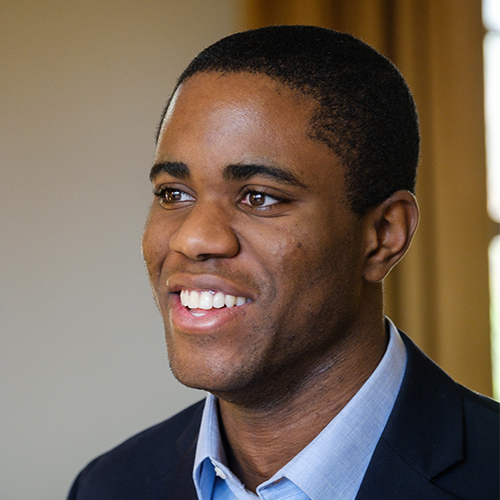 "Our motto at Wake Forest is "Pro Humanitate", which means the flourishing of humanity. In order for individuals to flourish and grow, the development of character and the refinement of leadership skills are necessary." – Walter Jackson ('20)
---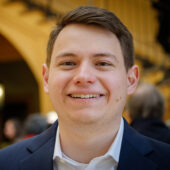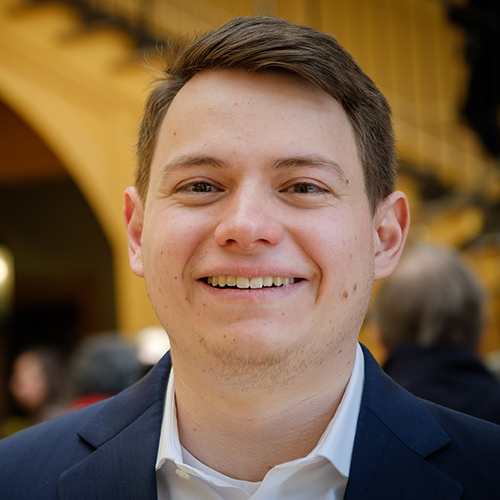 "The Arts of Leading conference taught me that leadership is not a single hero rising up and saving a community, but a humble process of learning how we all can best utilize our talents, whether they be in literature, philosophy, music, or elsewhere, in order to lift up one another." – Matt Schlosser ('19)