Main Content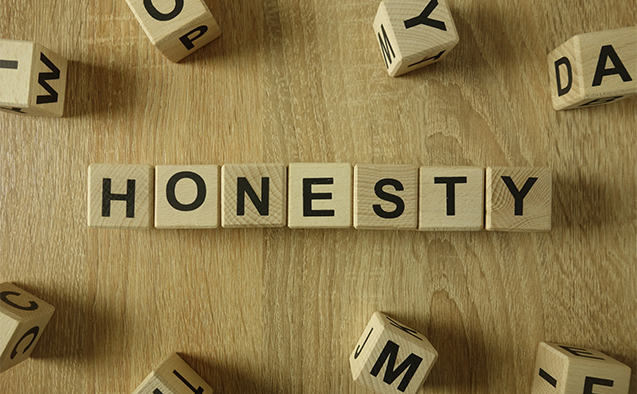 To search for the truth about honesty, Wake Forest University philosophy professor Christian B. Miller and a team of researchers have been awarded a $4.4 million grant from the John Templeton Foundation.
The grant is the largest Wake Forest has ever received for the humanities.
Launched this week, the three-year Honesty Project will address both fundamental philosophical questions and explore the science of honesty.
"We want our children to grow up to be honest, we want politicians and other leaders to be honest, we value honesty in society and in the workplace," said Miller, project director and A.C. Reid Professor of Philosophy. "And yet, we have so much more to learn about honesty."
"How do people grow up to be honest? What predicts whether someone will be honest in a given situation or not? What are the implications for being honest in a relationship? What choices do people make when honesty conflicts with other values that we care about like kindness?" Christian B. Miller, project director and A.C. Reid Professor of Philosophy
The multifaceted approach to understanding honesty will include:
A funding competition for scholars around the world to conduct research on the science of honesty
A funding competition for philosophy research
Research projects by Wake Forest psychology and philosophy professors
Two research conferences and a summer seminar
Wake Forest University is collaborating with Carnegie Mellon University on this research. Taya Cohen, an Associate Professor of Organizational Behavior and Theory at Carnegie Mellon University's Tepper School of Business, will serve as a science of honesty project leader along with three Wake Forest psychology professors: William Fleeson, Hultquist Family Professor of Psychology; R. Michael Furr, Professor of Psychology and Eranda Jayawickreme, Associate Professor of Psychology.
Together they will work to unravel the mysteries of honesty in daily life using a mix of field studies, surveys, laboratory and online experiments and coding of qualitative data.
Fleeson will lead work on honesty across the political divide, in which people with differing opinions get together to try to understand each other better. In this work, we hope to discover ways for people to recognize the humanity in even those who disagree with them on political issues," he said.
Cohen will lead research on honesty in difficult conversations where people need to deliver critical feedback to mentees and teammates. "We often fail to recognize how important honest feedback is to receivers and how much they value it," she said. "Instead we focus on how uncomfortable it might be for us or them in the moment. Through our work on this grant we aim to uncover barriers to honesty and give people tools for maximizing honesty and kindness in their communication, rather than sacrificing one for the other."
The project will fund many studies across scientific fields including psychology, business, economics and political science to investigate what determines honesty, how honest people are and the consequences of honesty for relationships, groups, and institutions. The ultimate goal is to try to develop ways to foster honesty in ourselves, in our families and in our societies.
"We tend to think of ourselves as good people in general and to think of ourselves as honest people," said Miller. "But, for surprising reasons, we will sometimes lie, cheat or steal. Honesty comes up all the time in daily interactions. There are opportunities to be honest or fail to be honest, both in the very minor things, like white lies, or in major things."
He is the author of "The Character Gap" (2017) and co-editor of the 2020 book, "Integrity, Honesty and Truth Seeking" (2020) and the book "Honesty: The Philosophy and Psychology of a Neglected Virtue" scheduled for publication this spring.
Miller says it is particularly important to study honesty at a time when the consequences for lying do not seem very significant in our current culture and dishonesty is often met with resignation rather than a call to action.
For the past 10 years, Wake Forest has been a national leader in the study of character and has been awarded a total of more than $15 million for related research.
"Our funding mandate is to advance the science and practice of character virtue development, with a particular emphasis on virtues that have historically been understudied or relatively neglected in the literature; honesty is one of those virtues," said Sarah Clement, Senior Director, Character Virtue Development at the John Templeton Foundation. "We can't think of a better team to take on this challenge than the team at Wake Forest, in partnership with Carnegie Mellon."
Wake Forest researchers leading the Character Project and the Beacon Project have worked with scholars around the globe to significantly advance the understanding of character.
The five-year Character Project, led by Miller, fostered new advances in the study of character with research by psychologists, philosophers and theologians on such topics as compassion, generosity and empathy. The Beacon Project, launched in 2015 with a $4 million grant from the Templeton Religion Trust and led by Fleeson, has funded 21 projects regarding exceptional moral role models.
Categories: Faculty, Research, Top Stories
Wake Forest in the News
Wake Forest regularly appears in media outlets around the world.