Main Content
As a national leader in rethinking the college to career experience, Wake Forest has been at the forefront of transforming the traditional, outdated concept of "career services" into a holistic, four-year approach to personal and career development. Ever since Wake Forest convened Rethinking Success, a 2012 conference that highlighted the value of a liberal arts education for 21st Century careers, the University – as well as its career and mentoring experts – have been featured in The New York Times Magazine, Wall Street Journal, The Washington Post, Today, Money, Business Insider, Fast Company, Forbes, CNN and USA Today as well as higher education publications such as The Chronicle of Higher Education and Inside Higher Ed.
Selected News Coverage
The New York Times Magazine
How to get a job with a philosophy degree
For years, most liberal-arts schools seemed to put career-services offices "somewhere just below parking" as a matter of administrative priority, in the words of Wake Forest's president, Nathan Hatch. But increasingly, even elite, decidedly non-career-oriented schools are starting to promote their career services during the freshman year.
The Wall Street Journal
Colleges get career minded
At Wake Forest University, students can hedge their bets, majoring in history and balancing out Napoleon or the Prussians with a minor in Innovation, Creativity and Entrepreneurship. It is a sign of change in liberal-arts colleges, which are grappling with the responsibility of preparing students for a tight and rapidly shifting job market while still providing the staples of academic inquiry.
Inside Higher Ed
The liberal arts and careers
For Wake Forest University students in the "Options in the World of Work" course on Wednesday, the topic was location. Heidi Robinson, the instructor, walked students through exercises in which they discussed how to evaluate job opportunities in different localities.
Money Magazine
How to judge a college by its career services office
The best career offices have caseloads of fewer than 1,100 undergrads per counselor, allowing at least one staff hour per student per year. Expertise matters too. "It's a bad signal if a school doesn't have someone dedicated to encouraging employers to recruit," says Andy Chan, vice president of career development at Wake Forest. Each office should also have a person who specializes in connecting students with alumni, as well as an expert in technology and social media.
USA Today
Colleges ramp up career services for students
An upgrade in services reflects the changing nature of the workplace, says Andy Chan, who heads career programming at Wake Forest University, in Winston-Salem, N.C., one of the earliest adopters of a more career-focused campus. Unlike earlier generations, young professionals today are likely to switch jobs multiple times, he says. "It's imperative for universities to help equip young people with the tools and the mindset of, 'How am I going to be employable over my lifetime?'"
Fast Company Co.Exist
The Rise of Micro-Internships: How students can take advantage (and avoid being taken advantage of)
In today's world, students don't have to leave their dorm rooms to complete an internship halfway around the world. From an actor looking for a short-term virtual assistant in Los Angeles to the U.S. Department of State seeking Virtual Foreign Service interns, college career offices are seeing more and more employers offer micro-internships to college students.
---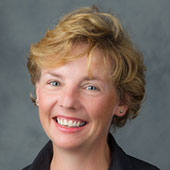 Media Contact
Kim McGrath
media@wfu.edu  |  336.758.3209  |  @KimMcGrath