Main Content
In 2014, Wake Forest set a course to create a campus community dedicated to wellbeing and launched "Thrive," a program to help students, faculty and staff develop the skills, knowledge and perspective to maintain a healthy, balanced life. The Office of Wellbeing supports initiatives across eight dimensions – physical, emotional, spiritual, social, intellectual, financial, occupational, and environmental. The University intends to transform the way college campuses approach wellbeing and become a model for others in higher education.
Selected News Coverage
The Chronicle of Higher Education
Colleges teach students how to think. Should they also teach them how to thrive
Wake Forest continues to be a leader among colleges and universities focused on wellbeing, and the University's efforts to help students thrive were featured in this Chronicle of Higher Education story. The story notes Wake Forest has created an Office of Wellbeing Office of Wellbeing to serve everyone on campus, developed a wellbeing-focused freshman course and offered individual wellness coaching sessions. Wake Forest University has created an Office of Wellbeing to serve everyone on campus, developed a wellbeing-focused freshman course and offered individual wellness coaching sessions. Wake Forest has also begun a research initiative, led by director Nicole W. Brocato, to create an assessment that measures student wellbeing and program outcomes. Wellbeing is a complex and multifaceted concept, so Wake Forest is implementing a suite of interconnected efforts to help students.
U.S. News & World Report
Schools Take on Stress
The quad at Wake Forest University in North Carolina once existed to showcase the handsome brick Georgian buildings; the broad lawns were even cordoned off to student traffic. Now, students gather here at café tables, sit and play the outdoor piano, grab a Frisbee or a football from a pile of equipment for some impromptu play, and read magazines from an al fresco library while sipping coffee from a nearby cart.
USA Today
Colleges tout well-being, not just job prospects
The well-being bandwagon is gaining traction across college campuses as administrators seek to demonstrate the value of college – and broaden the definition of success beyond employment rates and earnings.
"All of us are reacting to a generation of college students that is especially stressed and anxious," says Penny Rue, vice president for campus life at Wake Forest University, which is launching a well-being initiative. The school aims to help students "live life with meaning and purpose," she says.
Associated Press
Wake Forest campus launches well-being initiative
Wake Forest University is joining a few other campuses nationally in starting a new initiative dedicated to the well-being of students, faculty and staff that goes beyond academic performance and into physical, spiritual and other realms.
Inside Higher Ed
All Work and No Play? No More
Wake Forest officials worry their students are too stressed out and plugged in, so they've been stealthily installing instruments, games and tables for relaxation and interaction around campus outdoor areas. It's the first step in a larger "well-being" initiative.
USA Today College
To achieve work-life balance at 30, start at 18
The challenge of constant availability is one today's teens face well before they embark on a career, or even college. That's why a growing number of colleges and universities are helping students learn and practice the necessary skills to balance between work and life before they land that first interview.
---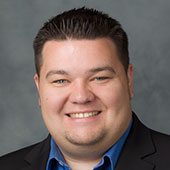 Media Contact
Mike Shaw
media@wfu.edu  |  336.758.3640  |  @Michael_Shaw