Main Content
In May of 2008, Wake Forest announced it would no longer require undergraduate applicants to submit standardized test scores such as the SAT or the ACT. The policy went into effect with the class that entered in the fall of 2009, making Wake Forest the first top-30 national university to become test-optional. Wake Forest has remained at the center of the national conversation about test-optional admissions ever since and is regularly featured in news stories across the country looking at the growing number of universities adopting test-optional admissions.
Selected News Coverage
Inside Higher Ed
The campus-based studies on test optional
A study released by admissions experts who said their research shows that dropping requirements that applicants submit SAT or ACT scores can help colleges achieve key goals. The study found that institutions going test-optional tended to see increases in applications, a more diverse pool of applicants and greater diversity in enrolled students.
CBS Evening News
More than a score
When she applied to Wake Forest, first-year student Natalie Casimir chose not to submit her test scores and told CBS, she feels "valued, not by a number, but for my character." The story focused on colleges rethinking the importance of standardized tests and dropping the SAT requirement.
The New York Times
The test-optional surge
For those who argue that the SAT and ACT should be dropped as criteria for college admission, this has been an affirming year. Forty-seven colleges and universities have announced test-optional policies, bringing the total to more than 850, according to FairTest, the National Center for Fair and Open Testing. Wake Forest University went test-optional in 2009. "We struggled in the admissions committee for years," said Martha Blevins Allman, dean of admissions. "What was the meaning of the difference between a 1250 and 1350 SAT score?" Their conclusion: The SAT measured family income, not ability.
The Washington Post
George Washington University goes test-optional
George Washington University dropped its testing requirement for most freshman admissions, becoming one of the largest and most prominent schools to declare that its applicants don't have to take the SAT or ACT. "We find more value in a student's accomplishments in four years of high school than in four hours of Saturday testing," said Martha Blevins Allman, dean of admissions at Wake Forest.
CNN
Here's what happened when these colleges ditched SAT scores
Before Wake Forest made its admission process test-optional for freshmen entering in 2009, about 18% of the students were non-white. The following year, the number jumped to 23% and it now stands at 30%.
PBS NewsHour
As the SAT evolves, so do opinions on its value
Many test-prep experts say the new SAT now looks more like its competitor, the ACT, which more students have opted to take in recent years. … Some colleges are completely opting out of the SAT and ACT as a requirement for admission altogether. The premise isn't entirely new. According to the National Center for Fair and Open Testing, more than 850 colleges and universities nationwide are now test-optional. Bates College first became test-optional in 1984 and Wake Forest University was the first major school to ditch test requirements in 2008.
See a complete is list of news coverage from Wake Forest's test-optional decision in 2008.
---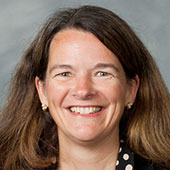 Media Contact
Cheryl Walker
media@wfu.edu  |  336.758.6073  |  @CherylVWalker